Dental implants are a permanent solution to missing teeth. A dental implant is a titanium post that is inserted into your jawbone. Once the post is healed, a dental crown is attached to the post to complete the restoration. 
Who Is A Good Candidate For A Dental Implant Procedure?
A dental implant procedure is generally recommended for people who have lost a tooth or teeth due to periodontal disease, an injury, or some other type of dental problem. 
To qualify for dental implants, you must have good overall health, including a sufficient amount of bone in your jaw to support the implant. Besides, you should also be committed to following your dentist's instructions throughout the treatment and afterward. 
Benefits of Dental Implants
Dental implants are one of the most popular and long-lasting tooth replacement options, and for a good reason. Let's take a look at some of the benefits of dental implants.
Dental implants are permanent, meaning you won't have to take them out every night or soak them in a glass overnight. However, you should still brush, floss, and rinse your teeth as normal.
Unlike dentures, dental implants feel natural and secure. You won't have to worry about your dentures slipping or falling out as you eat and speak.
Dental implants don't require any special cleaning products or procedures. Just brush and floss your teeth as you would your natural teeth, and floss around dental implant posts.
Dental implants are custom-made for your mouth, so they look and feel natural. You won't have to worry about having your speech or eating hindered by poor-fitting dentures or dealing with a sunken-in face due to dentures that don't fit over your gums.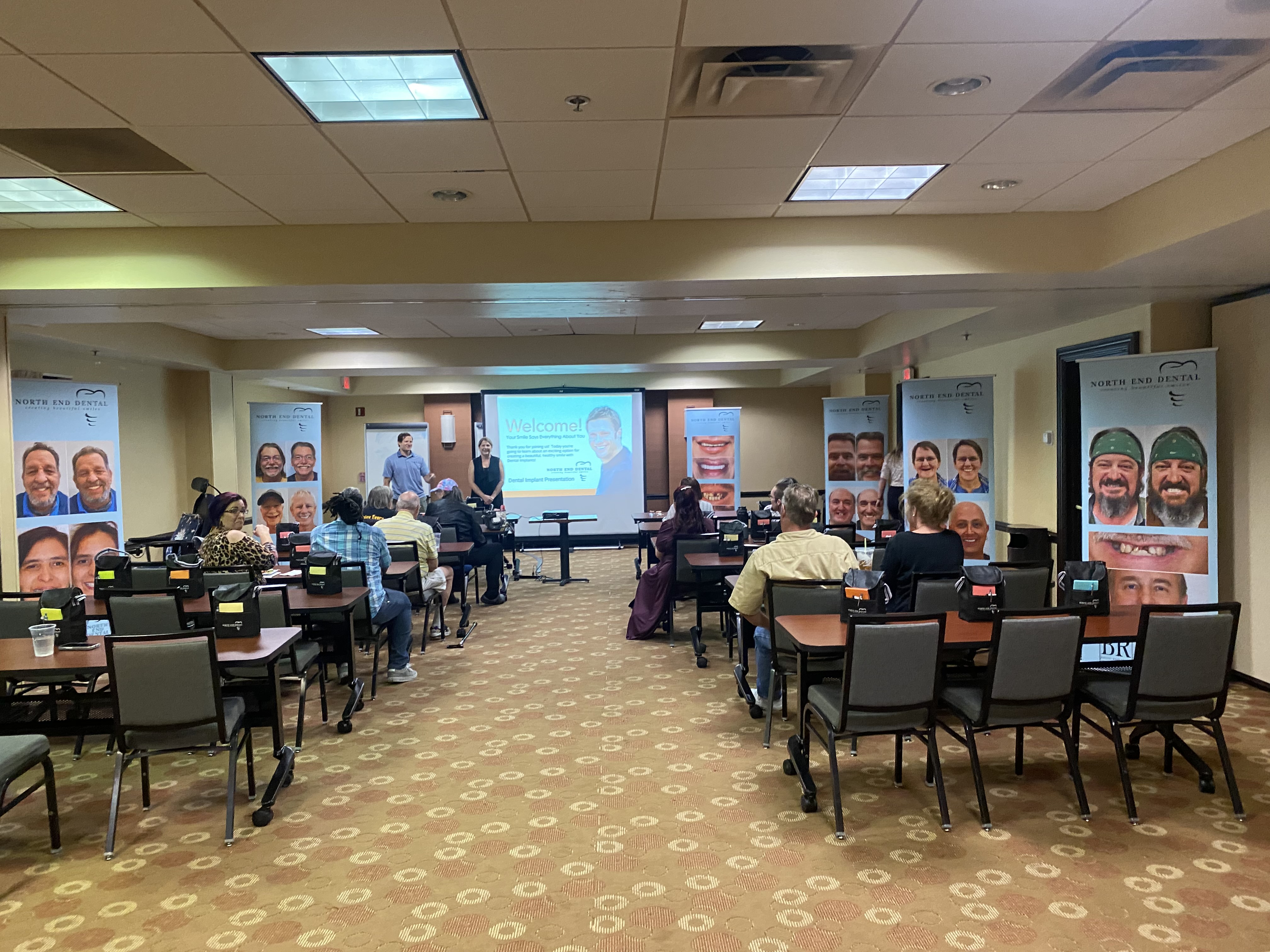 Restore Your Smile - Attend Our Seminar On Dental Implants
If you would like to know more about the dental implant procedure, how it can help you, and your candidacy for the procedure, we invite you to attend a dental implant seminar conducted at At North End Dental. The seminar will also allow for adequate time for any questions or concerns you may want to address. 
You can also join the seminar online by clicking this link.
About the Event
The Gazette's Senior Life Expo is a one-day FREE event with free parking, free food, and free entertainment! North End Dental will be Platinum-level sponsors and speakers at the event.